Monthly Passenger Figures, April 2017
Published Friday, June 9, 2017
In April 2017, the traffic of Viva Autobus grew by 58%, compared to the same month of the previous year, to more than 600 thousand customers.
So far in 2017, the traffic of Viva Aerobus increased by 44%, compared to the peri-od January-April 2016, to more than 2 million passengers.
The load factor reached 91% in April 2017, an increase of 14.7 percentage points compared to April of the previous year.
• Viva Aerobus increased its capacity, measured in available seats, by 32% com-pared to the same period in 2016.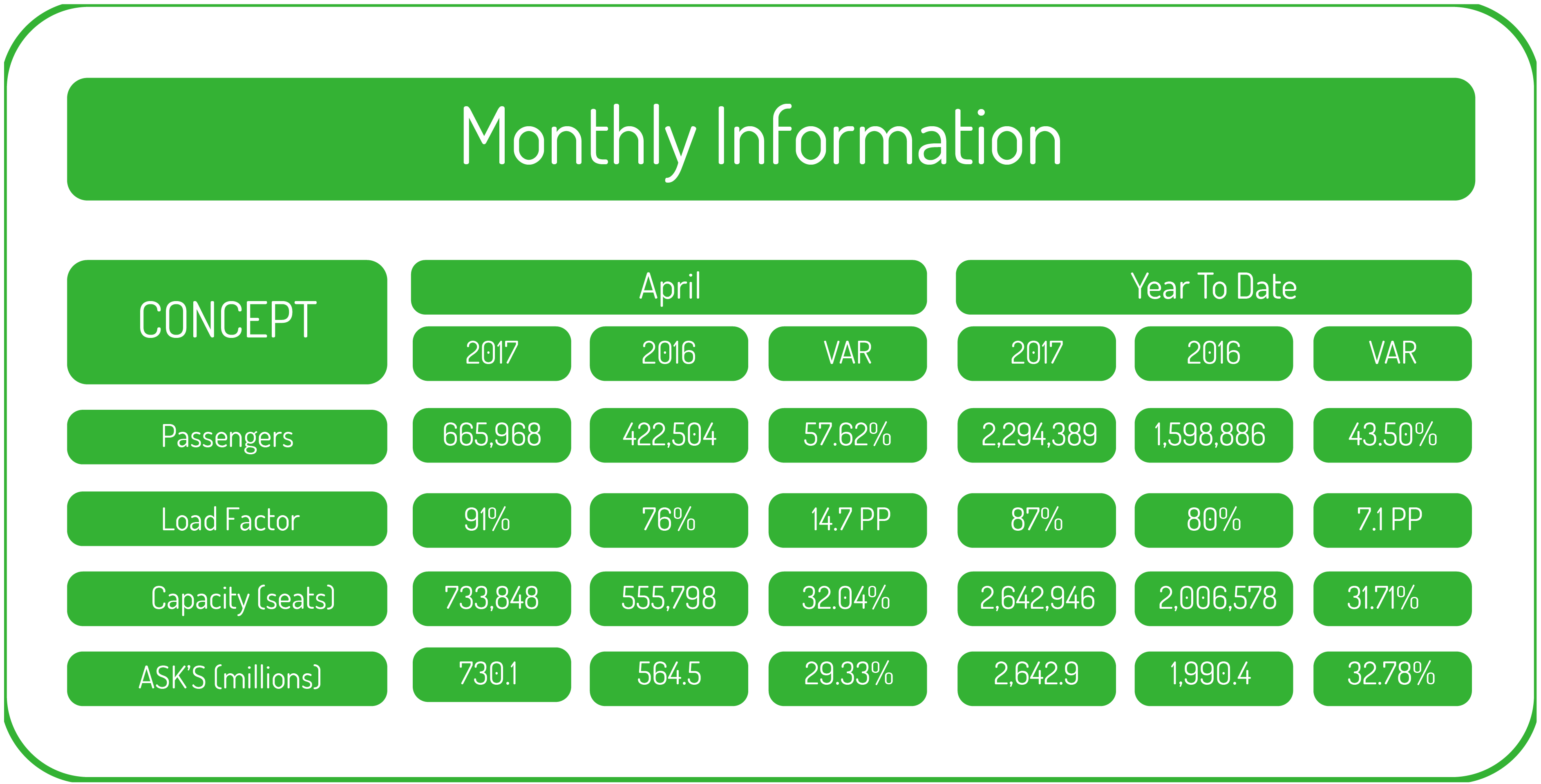 About Grupo Viva Aerobus
It is the holding of several companies, including the airline Viva Aerobus.
About Viva Aerobus
Viva Aerobus is Mexico's low-cost airline. It started operations in 2006 and today operates the youngest Latin American fleet with 21 Airbus 320, including two A320neo on 60 routes and 27 differ-ent destinations. With a clear vision to give all people the opportunity to fly, Viva Aerobus has de-mocratized the airline industry with the lowest rates in México and the lowest costs in Latin America, making their flights the best value offer.